Hush Houses
IAC Acoustics designs and manufactures turnkey Hush Houses both for the civil and military sector. Our Hush Houses provide all weather facilities for aircraft pass-off during the day or by night.
They provide an enclosed environment where noise is suppressed thus allowing engineers, technicians and scientists to test aircraft jet engines either installed or uninstalled and under actual load conditions.
Operational efficiency assured
IAC Acoustics assures the operational efficiency of the final hush house design. Prior to manufacture all IAC Acoustics facilities are thoroughly model tested and proven in IAC's acoustic laboratory. IAC Acoustics provides Hush Houses that are complete with all necessary safety and support systems including:
Full monitoring and evaluation (M&E) package
Choice of Integral Fire Suppression system – Water fog, Foam or Inert gas
Data Acquisition System
Integral fuel system
Engine start system
Quick turnaround – multi-engine test stands
Fluid and pneumatic systems
Separate control and auxiliary rooms
Heating, ventilating and air conditioning (HVAC) systems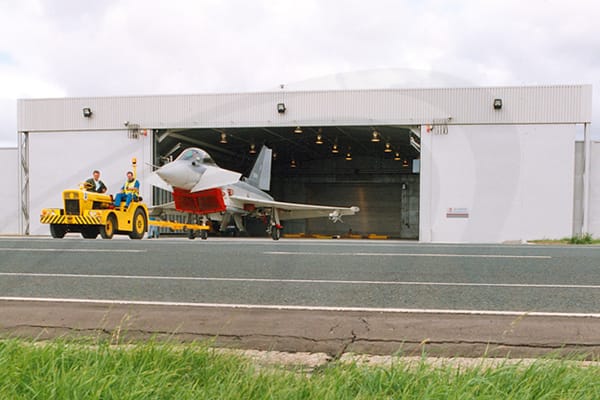 Turnkey Hush House service
IAC Acoustics provides a full turnkey service that includes:
Project management
Consultancy and needs analysis
All building design and construction
Multi-aircraft capability
Operation and safety systems e.g. fire system
World-class noise reduction performance
All-weather aero-engine test capability
IAC Acoustics designs Hush Houses that accommodate a variety of aircraft. They are suitable for installed engine testing and are able to accept an engine test stand for uninstalled testing. They provide the ultimate, round-the-clock, 24/7, all weather aero-engine test capability.
Hush Houses from IAC Acoustics offer:
The ability to accept a variety of aircraft
The option of uninstalled testing capability, suitable for a range of engines
Excellent noise attenuation
A totally air-cooled exhaust system that has low maintenance
A variety of construction materials
A shelter that is suitable for use in a wide range of climatic conditions
Super-quiet Hush Houses
IAC Acoustics' super-quiet Hush Houses provide an ideal test platform for diagnostic ground running of modern jet aircraft, including military where:
Noise-sensitive issues prevail
Protection of local communities is paramount
Extended periods of operation are required
Downloads